• November 4th, 2015 •

Have you ever looked at a couple and wondered what was going on between them?  Are they happy, sad, tired, in love (that is usually very easy to spot!), or fighting?  I wonder how often the stories we make up are actually accurate.
Today I am sharing a photo of a husband/wife? that I took while in Poland a few months ago.  I was walking down the street when I glanced into this cafe window and spotted them.  I quickly backed up, set up the camera and took a fast shot as I walked past again.  I only had one chance to get the shot!  I was thrilled with the outcome.
Now you guys have to do your part – what is their story?  I have my idea but I would love to hear yours.  We all see things differently, that is what creates uniqueness and beauty in this world.  And while we will never know the "true story", we can add ours to this photo.
Email me (mary@marywessner.com),put a comment in at the bottom, or leave a message on FB, let me know your thoughts  I will send out another blog post with the stories.
Enjoy!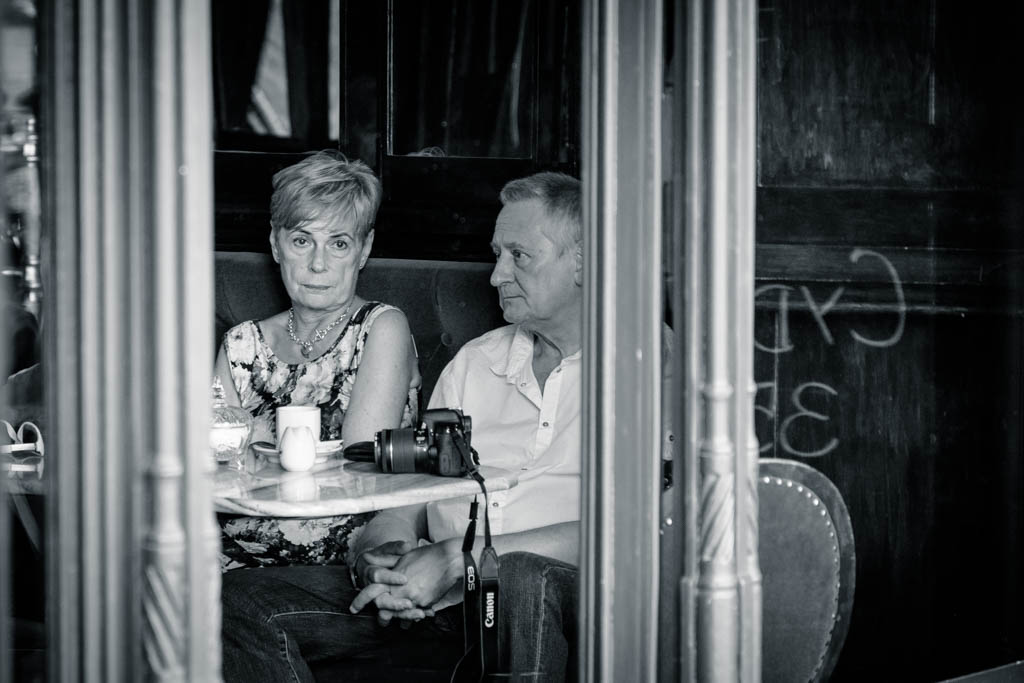 • October 21st, 2015 •

Monday I had one of those mornings were I couldn't sleep after 6:00am!  I thought, "What could I do this early in the morning?"  It came to me, photograph a sunrise on the beach, which I hadn't done in some time. So I set off to the Isle of Palms and I certainly wasn't alone.  It was the first crisp morning we have had and everyone was out either walking, running, playing with their dogs, or just admiring the sunrise. I love the morning light; how everything glows with a golden yellow color.  I hope you enjoy these images!